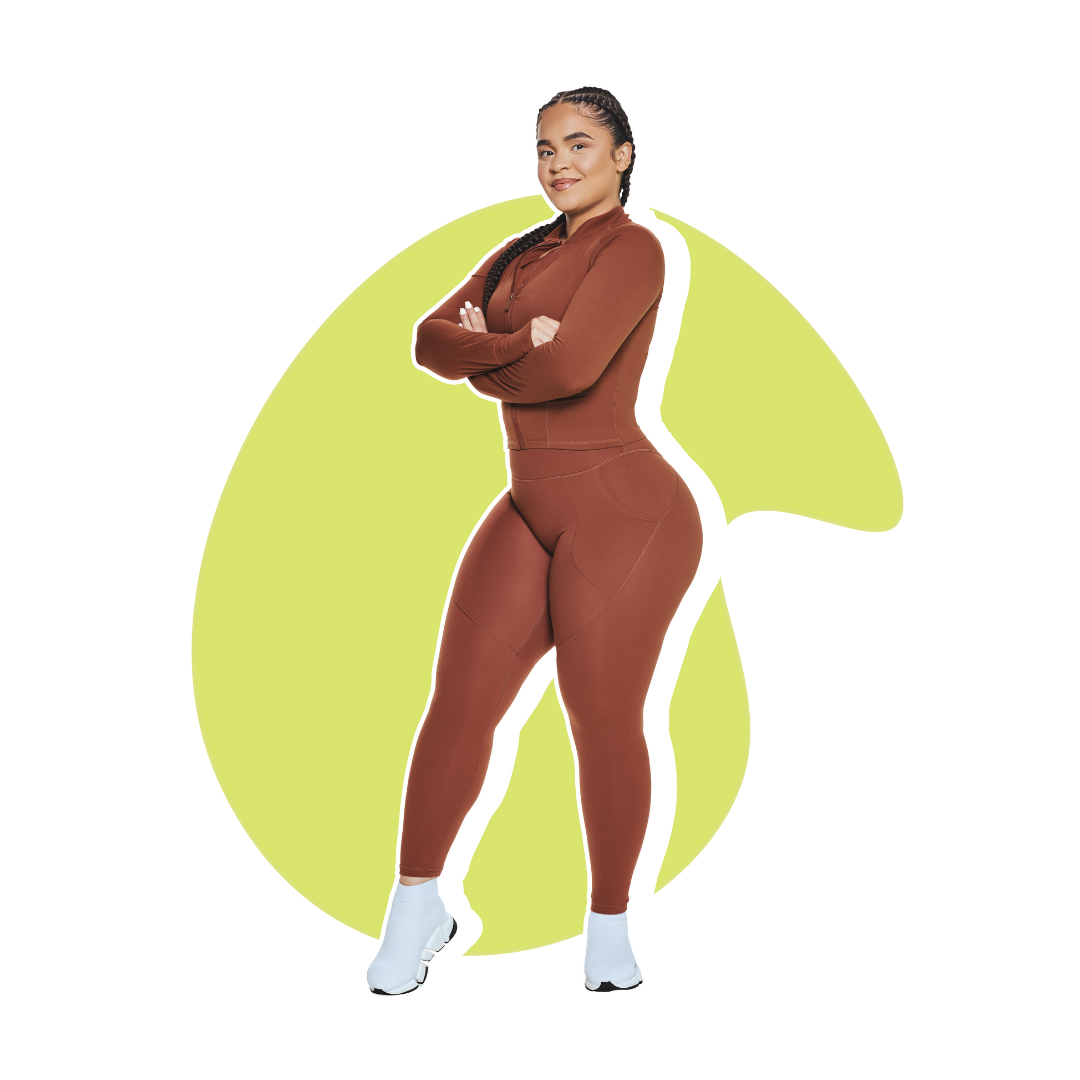 SLIM THICK 4.0 GUIDE - BUNDLE HOME & GYM
---
DARIHANA NOVA FITNESS
UPON PURCHASING THIS PROGRAM A LINK WILL BE SENT TO YOUR EMAIL WITH INSTRUCTIONS ON HOW TO DOWNLOAD AND ACCESS YOUR PROGRAM ON OUR APP ON IOS OR ANDROID.
This guide consists of a 4-week FULL BODY program focused on s your lower body while losing inches from your waist for a slim thick look.
HOW TO KNOW IF THIS PROGRAM IS FOR YOU?
You're currently looking to lose inches from your waist and sculpt perkier, rounder glutes while tightening your upper body.
WHAT YOU GET ONCE YOU PURCHASE:
NUTRITION
-A complete breakdown of how to manage your nutrition based on your personal goals; CUT, MAINTAIN, OR BUILD.
-Access to our app macro and calorie calculator to understand exactly how much you should eat to reach your goals.
-Nutrition is suitable for VEGAN, PALEO, PLANT BASED, VEGETARIAN, OMNIVORE, KETO diets.
-Grocery lists & Supplement suggestions.
-PLEASE NOTE THIS PROGRAM DOES NOT CONTAIN A SET MEAL PLAN.
EXERCISE
-App access to a complete 4 week training program focusing on progressive overload, hypethrophy, and fat loss w short rest periods. 
-Weekly routine is 5 days a week and consists of 3 lower & 2 upper body days.
-App access to video demos, text how-tos and other information such as reps, sets, weight to be used, and rest times.
-This program is a GYM BASED PROGRAM AND GYM ACCESS IS NEEDED TO COMPLETE IT.

COMMUNITY
-Access to our private Facebook group forums where you'll find motivation, get access to Darihana for FAQs and receive DNF community support.
EQUIPMENT NEEDED:

GYM OPTION
-Resistance bands
-Ankle straps 
-Barbells with plates.
-Cable machine.
-Dumbbells.
-Bench.
-Leg press machine.
-Back extension machine.